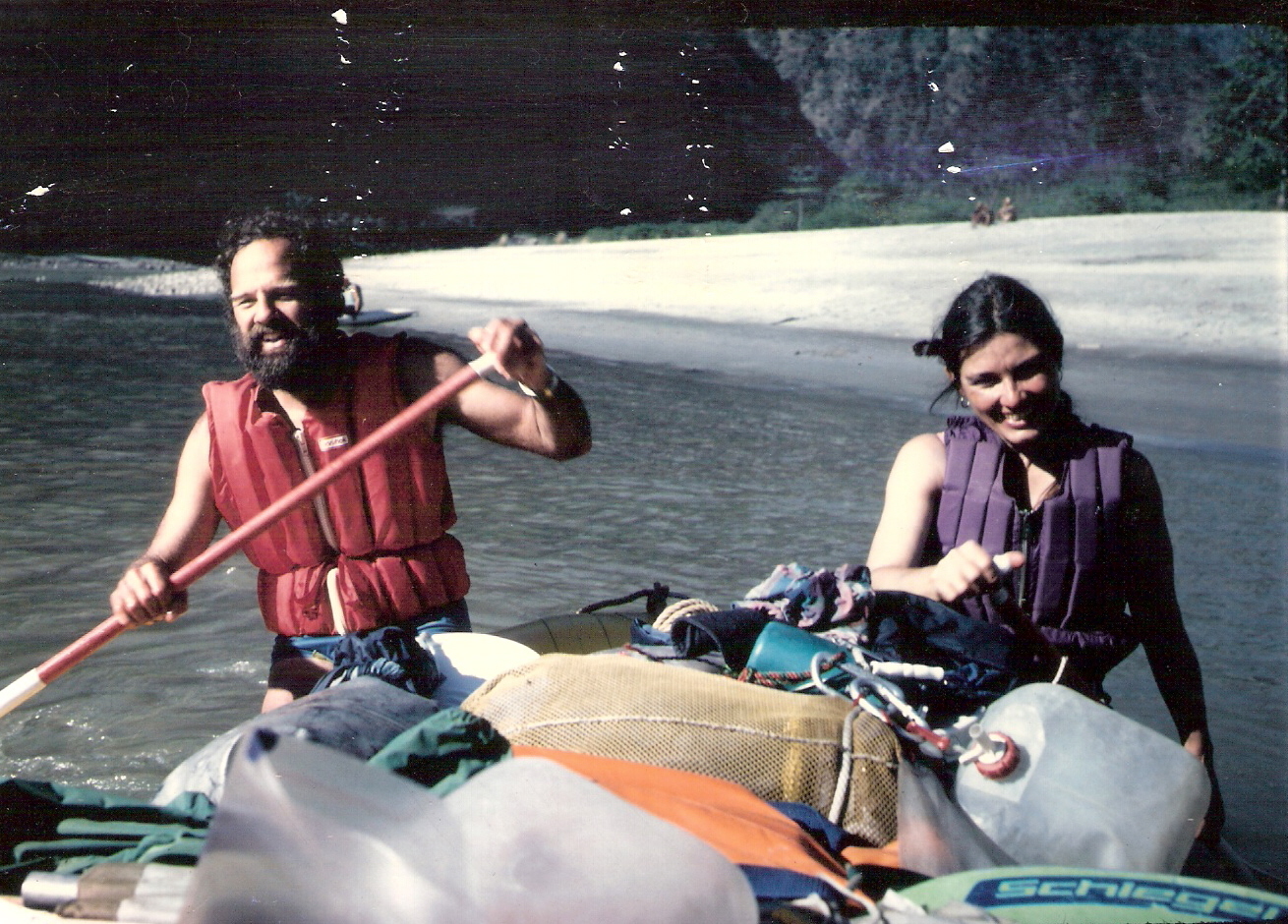 Known to friends and family as "Relia," Aurelia Turpin Kennedy had warmth, strength and daring. She brought these qualities as a co-founder of Nantahala Outdoor Center, and as both a pioneering whitewater paddler, smart businesswoman and fierce friend, she helped drive the outdoor center's success from a dream alongside the Nantahala River to the world-renowned business it is today.
Kennedy, 84, died at home on Sept. 14 following a battle with illness. It was her 65th wedding anniversary and two days before her 85th birthday.
She was born on Sept. 16, 1934 in Atlanta, daughter of the late Raymond Carroll Turpin and Winifred Arthur Turpin.
Her career start was in education. Graduating with a teaching certificate from Georgia State University, she first taught nursery school at the integrated Atlanta Cooperative Preschool Center in the 1960s and later taught first grade in Atlanta then in Andrews, N.C.
In the summer of 1972, Relia, husband Payson and their four children and friends started the NOC in the Nantahala Gorge on property purchased by co-founder Horace Holden.
Building a legacy
Relia first canoed the Nantahala River in the summer of 1954 as a counselor and canoe instructor at Camp Merrie Woode in Sapphire. She's believed to have been the first or second woman to canoe Nantahala Falls.
Over the years, she took on a variety of leadership roles at NOC, managing food service operations, serving on the Board of Directors and as raft guide both on the Nantahala and Chattooga locally and on trips overseas.
Though she had no restaurant experience before, her success in the venture shows it must have suited her. The River's End Restaurant is still a popular spot in Swain County today with its Sherpa bowls, pizza and great views of the river.
Other eateries were later added including Relia's Garden and Slow Joe's.
In "NOC Stories: Changing Lives at the Nantahala Outdoor Center since 1972," a compilation of stories by Payson Kennedy published last year, John Burton, Olympic canoeist and former CFO for NOC, dedicates a chapter to Relia Kennedy. He calls her the heart and soul of the NOC. "She brought extraordinary values and energy to the NOC, and it brought out of her the love of community, the grounded ability to serve others, mainly through food, a compelling humility, and a true love of all kinds of people. Her rich life demonstrates goodness, care-taking, selflessness, and good-spirited fun," he wrote.
Demonstrating her welcoming nature, Burton relays the story when he first met Relia in 1974, while visiting from Philadelphia.
Titled, "Hi John, I'm Relia. You look hungry. Come in and have something to eat," Burton shares how she welcomed him like many with a simple meal. She was famous for offering hungry, penny-less hikers a peanut butter and jelly sandwich, he said.
It was working alongside Relia from 1975-1990, Burton got to know of her resolve and strength. He relays the many challenges of managing the seasonal business that can go from slow to brutal. Memorial Day weekend was the acid test, he said.
"And sure enough, more than once, I would come into River's End during Memorial Day weekend and Relia, with a bus pan full of dishes in her hands and her signature red bandana practically flying with the pace, would tell me that the manager had quit, walked off, or simply not shown up for the shift and could not be found," he writes.
Relia also loved the outdoors, rambling in the woods and keeping a sharp eye out for mushrooms and other wild edibles, her husband writes. She taught food foraging courses for the NOC and at the John C. Campbell Folk School.
For 15 years, she was a leader of the off-season NOC adventure travel trips, taking many to new adventures in Central America, the Cayman Islands and Nepal.
In 1987, she started two-week backpacking trips on the Appalachian Trial with a group of nine women.
She and Payson also loved adventure traveling, visiting more than 25 countries together and to many destinations across the United States. They bicycled across Western Europe, Cuba, Viet Nam, China and more. She cross-country skied in Norway and sea kayaked on the Mediterranean. She rafted the Colorado River through the Grand Canyon, the Bio Bio River in Chile and the Sun Khosi and Kali Gandaki Rivers in Nepal.
She even climbed to elevations over 17,000 feet at Everest and Annapurna and across the Ganja La pass in Nepal. She did six trips with Habitat for Humanity.
During her travels in the Far East, Relia developed a strong interest in Buddhism and became a devout Buddhist.
She wished to be remembered as wanting "to bring peace and kindness and to reduce suffering in herself and others," Payson wrote.
A celebration of life will be held at NOC at a later date, when her son John, who lives in Denmark, is able to attend.
Thoughts, prayers, stories, memories, and notes may be addressed to: The Family of Aurelia Kennedy, 13077 West Highway 19, Bryson City, NC 28713.
Thank you
https://www.thesmokymountaintimes.com/news/aurelia-kennedy-noc-co-founder-dies