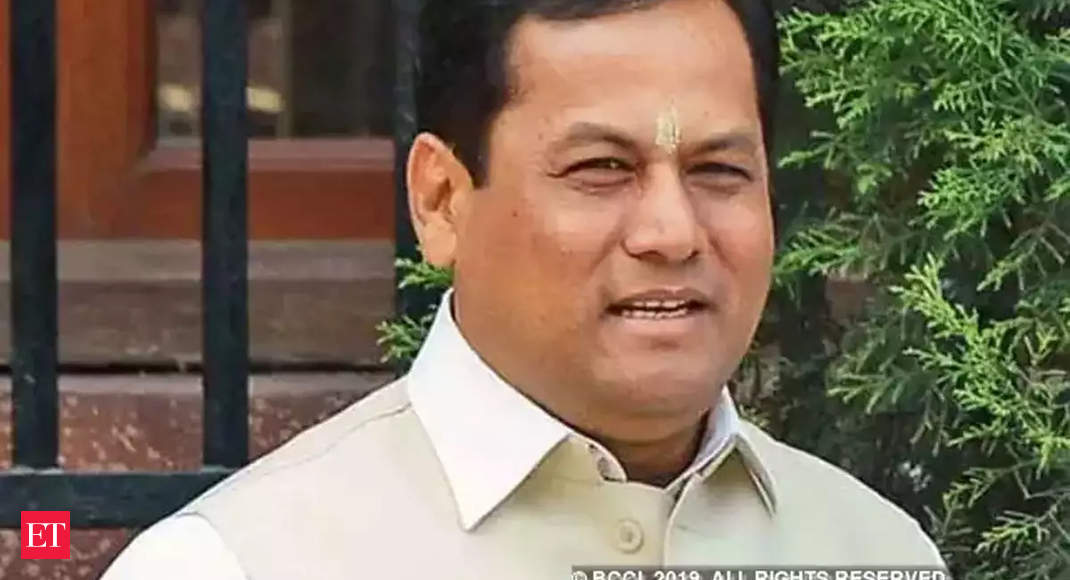 GUWAHATI: Amidst raging protest,
Assam
chief minister
Sarbananda Sonowal
said that some sections of the people in the state are carrying out false propaganda on Citizenship Amendment Bill 2016 saying that if the bill becomes an Act, Assam will be flooded with illegal migrants.
Sonowal allayed the fear and said that bill is for the entire nation.
Sonowal added, "Misinformation is being spread saying that one crore ninety lakh people will come to Assam from
Bangladesh
after the Bill is passed. This is nothing but blatant lie.You have made me chief minister. The truth is that the Bill is not enabling any foreigner to come here. The Bill where the cut of date is December 31, 2014, will only allow the Hindus, Sikhs, Jains, Buddhists, Persis and Christians to apply for citizenship after a mandatory residency of seven years," said Sonowal.
Student organisations including Assam Assam Students Union (AASU), Asom Jatiyatabadi Yuba Chatra Parishad (AJYCP) and several other organisations are protesting the bill which is aimed at making minority communities such as Hindus, Sikhs, Buddhists, Jains, Parsis and Christians from Afghanistan, Bangladesh and Pakistan eligible for applying for Indian citizenship.
Sonowal also said that his government is duty bound to protect the interests of the indigenous communities of the state. He, therefore, appealed to All Assam Students' Union along with other intelligentsia to lend their full cooperation for implementation of the Clause 6 of the Assam Accord which would ensure safeguarding the interests of the ethnic communities of Assam.
Clause 6 of Assam Accord provides for constitutional, legislative and administrative safeguards to protect the cultural, social, linguistic identity and heritage of the Assamese people.
Recently Union ministry of Home Affairs (MHA) constituted nine member committee for implementation of Clause 6 of the Assam Accord however four members of the committee have refused to be the part of panel.
Chairman of the committee, M.P. Bezbarauah in a letter to MHA stated that his position as chairman has become redundant for most of the members have refused to be part of committee.
Thank you
https://economictimes.indiatimes.com/news/politics-and-nation/misinformation-campaign-being-carried-out-by-a-some-on-citizenship-amendment-bill-sarbananda-sonowal/articleshow/67603443.cms