An ongoing strike carried out by lawyers across the North-East was suspended last Friday as the Sri Lankan Attorney General responded, acceding to the lawyers' demands to investigate incidents surrounding the cremation of a Buddhist monk in a Hindu temple in Mullaitivu last week.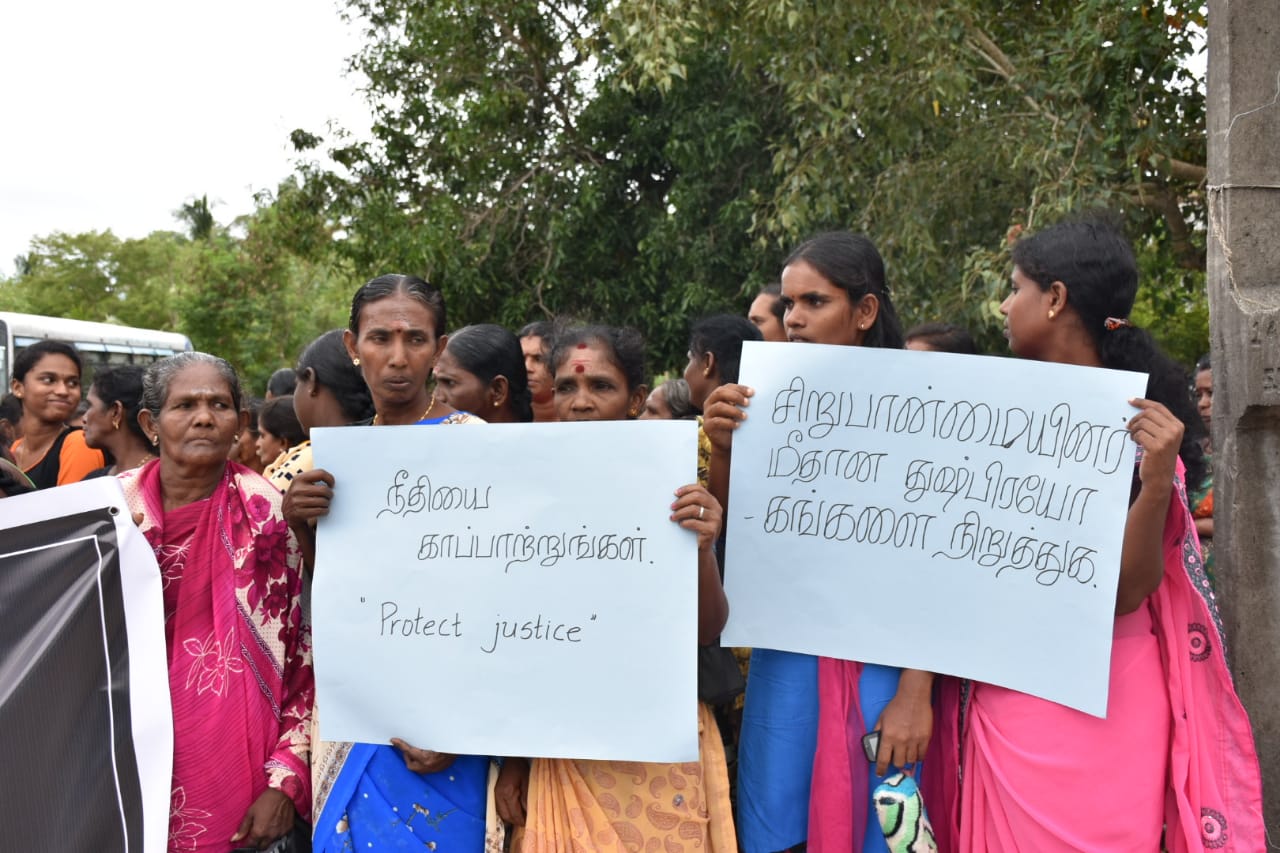 Amparai (and above)
The deceased monk of a controversial Buddhist vihara in Semmalai was cremated in the grounds of a Hindu temple, despite a court injunction prohibiting the funeral rites from being carried out on the temple's premises. The cremation was led by the extremist monk Gnanasara, newly released from prison after receiving a presidential pardon, and further escalated tensions in the area as locals and Tamil lawyers were harassed and assaulted by Buddhist monks and Sinhala crowds.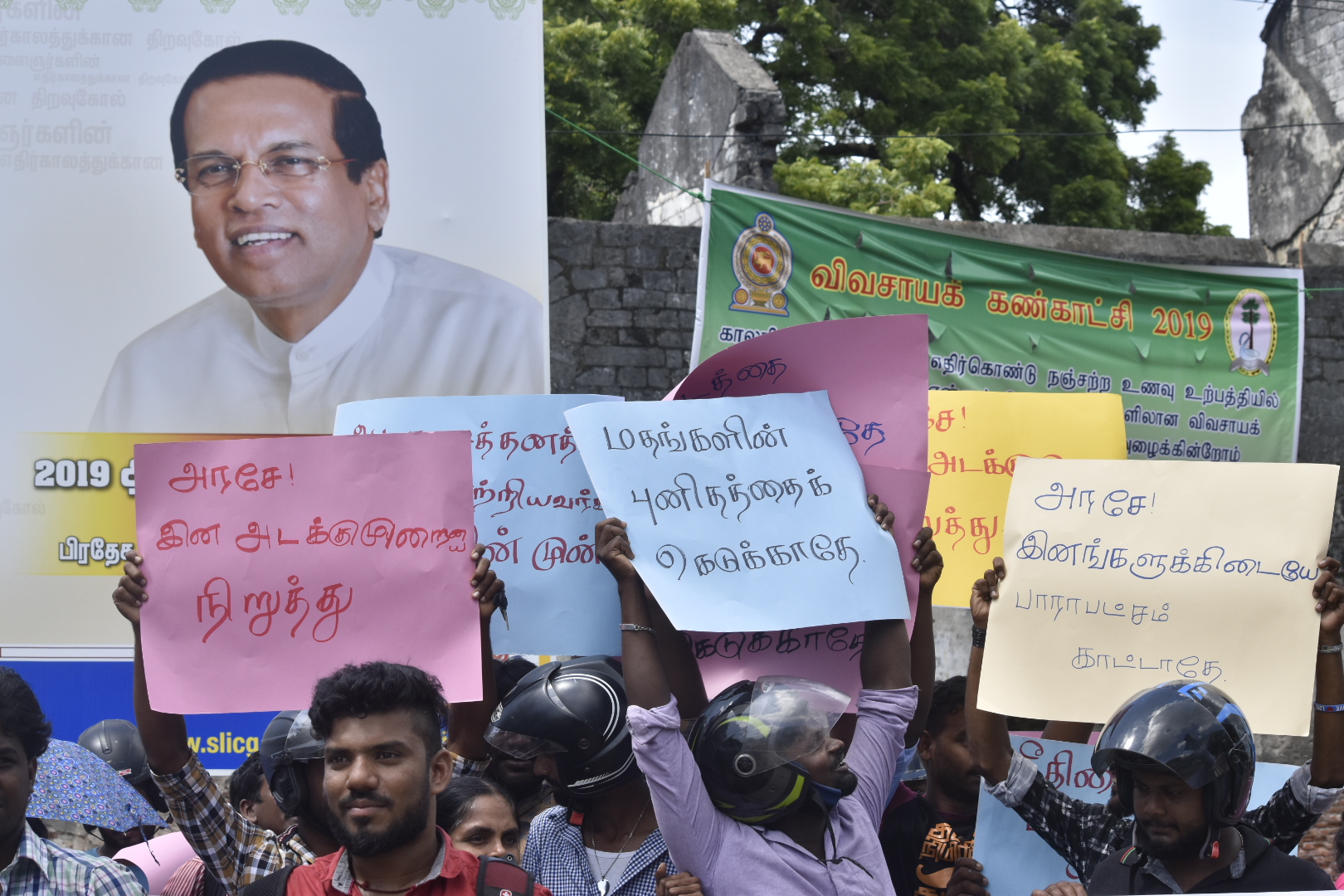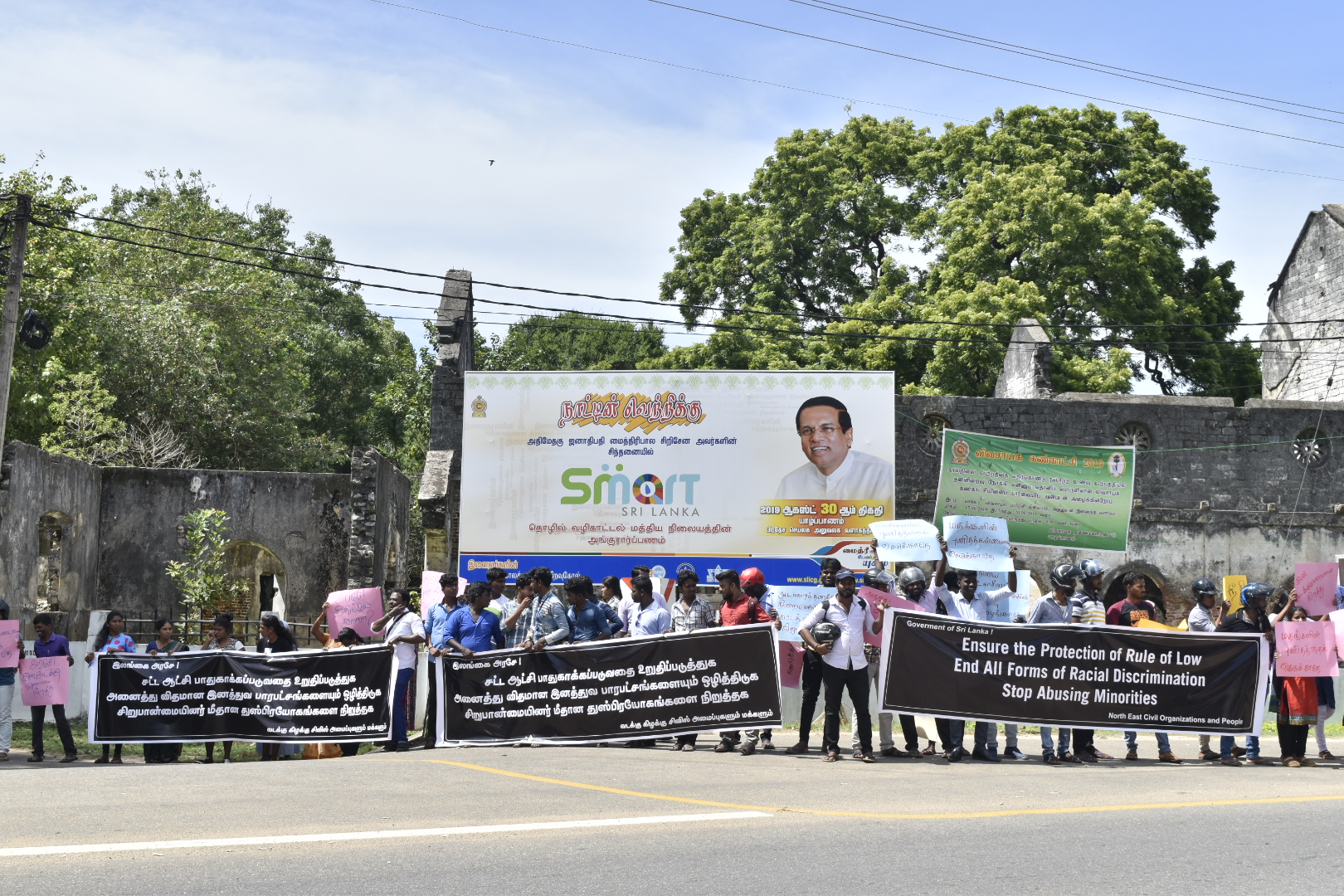 Jaffna
Lawyers in the North-East boycotted court activities following the incidents, protesting the lack of respect for the court order, the assault of their peers and the complicity of the Sri Lankan police. Tamils across the North-East also took to the streets, condemning the cremation and supporting the lawyers strike.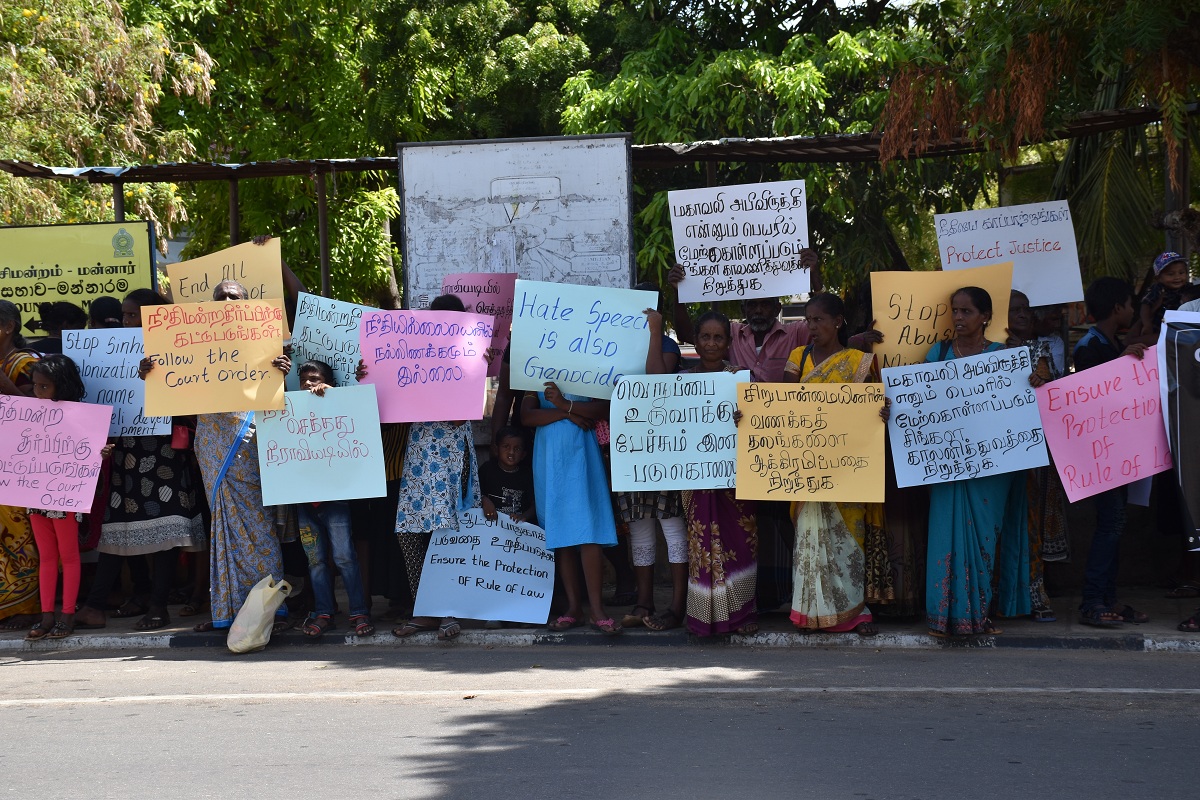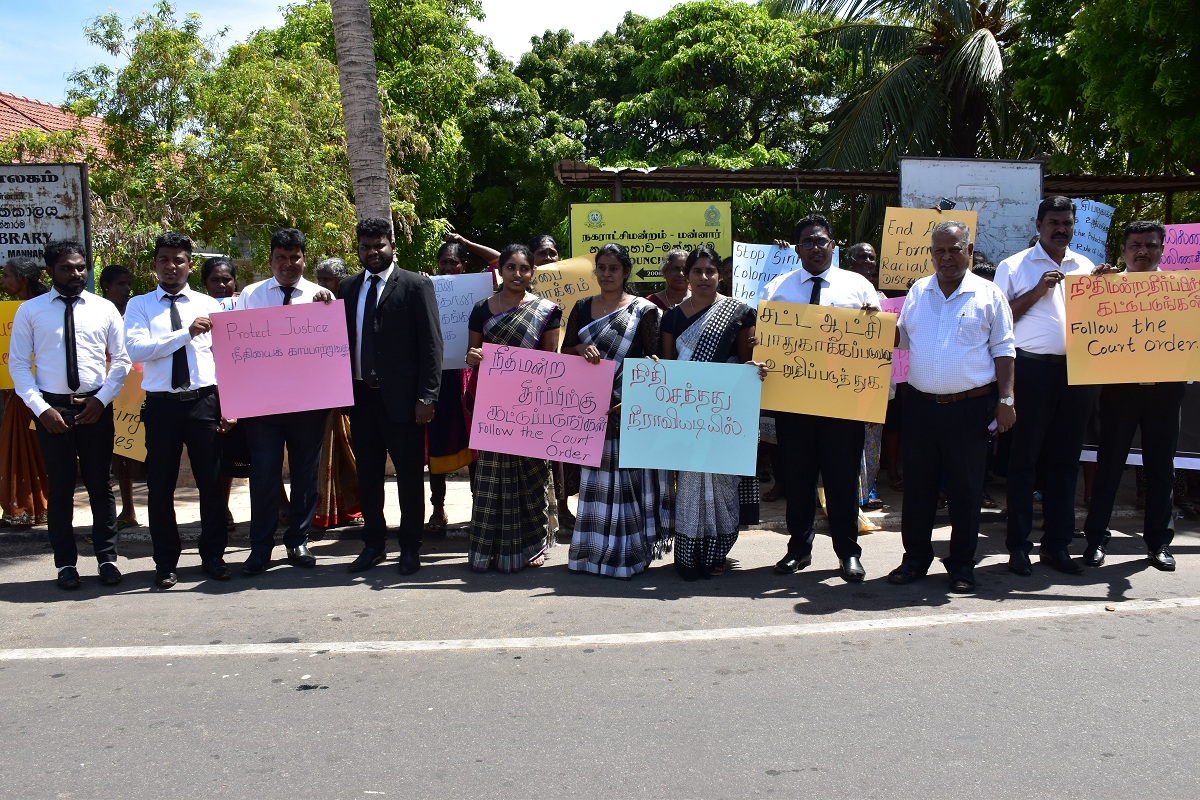 Mannar
As well as repeated protests in Mullaitivu, demonstrations were held in Trincomalee, Jaffna, Amparai, Vavuniya and Mannar.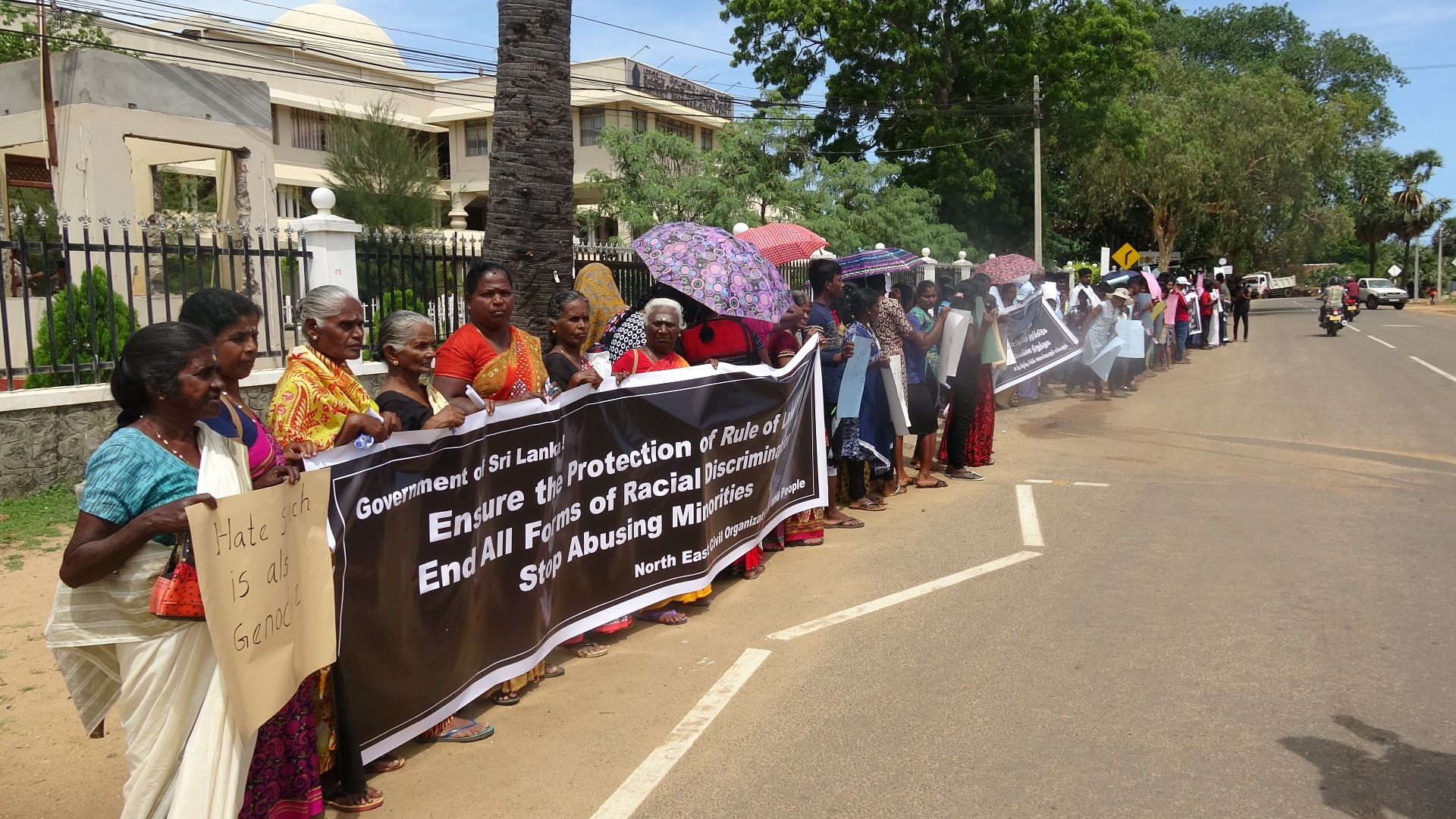 Mullaitivu
The Sri Lankan Attorney General said in writing that a case would be filed regarding the assault of Tamil lawyer Sugash Kanagaratnam, and one on the failure to obey the court order banning the monk's cremation in the temple grounds. The actions of the police would also be looked into.
Trincomalee
The administration of the affected temple, Neeraviyadi Pillaiyar kovil, have also filed a complaint with the Sri Lankan human rights commission (HRCSL) claiming discrimination by Sri Lankan police who protected and allowed the Buddhist monks to disobey the court order to the detriment of the temple's welfare.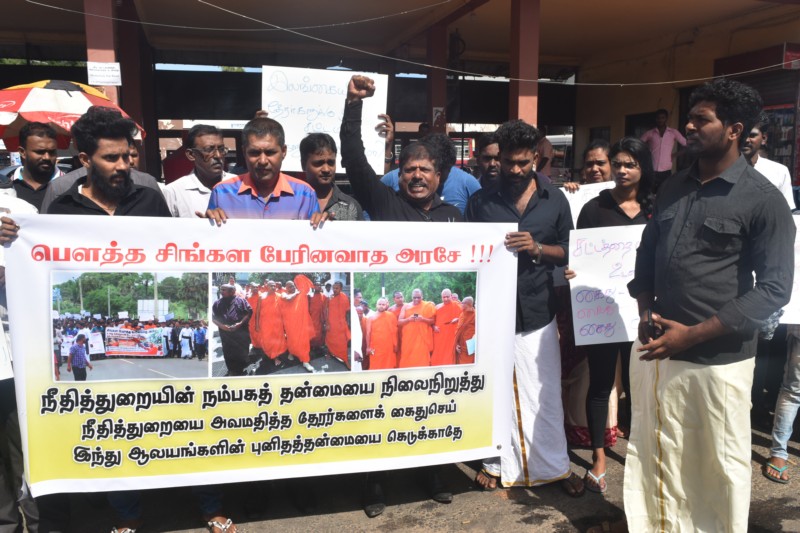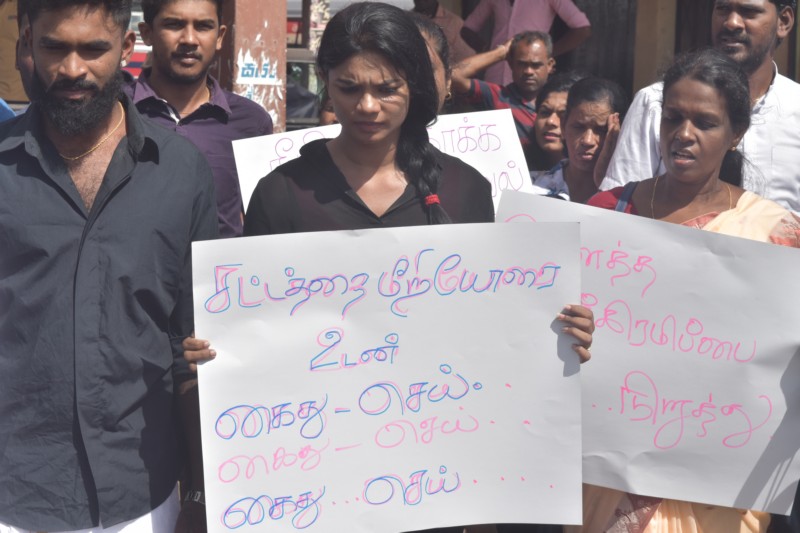 Vavuniya
Thank you
https://www.tamilguardian.com/content/sri-lankan-attorney-general-responds-lawyers-strike-amidst-protests-across-north-east