Most of the monks in Cambodia stay in pagodas and spread the teachings of the Buddha to his followers. But one monk opted to tread another path.
Bun Saluth left the pagoda and went into the forest in Anlong Veng for his personal mission: to protect the forest, wildlife, fish and natural resources of the town.
Venerable Saluth's noble deeds have not been widely known in the Kingdom, despite all his works for the past 20 years. But genius filmmaker Ouch Makara isn't the one to pass on telling the story of a good man.
. .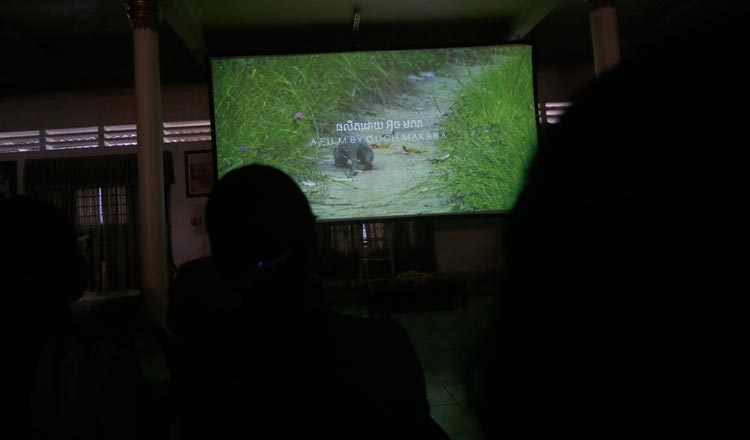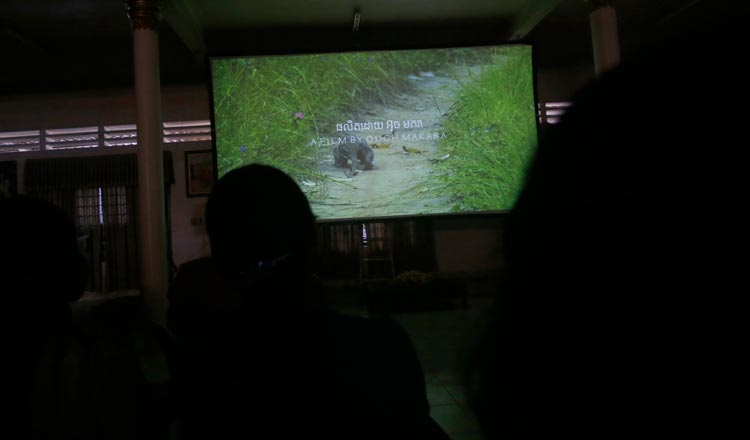 Makara stayed in the forest with the monk for one year to know deeper the mission of Bun Saluth. He saw how dedicated he is in protecting and preserving Mother Nature. Makara was then convinced that Venerable Saluth's story is worth telling. He shot a documentary film on the Buddhist monk's efforts in Anlong Veng and the beautiful landscape of the forest.
A year after the production, 'Jungle Guard' was released. Makara got solid support from the Document Centre of Cambodia and USAID to make his passion project a success. The film – inspiring in its rawness – was launched at Wat Lanka on Tuesday afternoon this week through the Sleuk Rith Motion Picture, supported by the US Embassy and UNDP. Over a hundred people, including monks and nuns, came to the launching and witnessed the greatness of Bun Saluth.
Present during the screening, Venerable Saluth shared the difficulties the Monk Forest Commune has experienced over the years. He said his people are trying to protect the forest from timber thieves, wildlife and marine life poachers and illegal miners.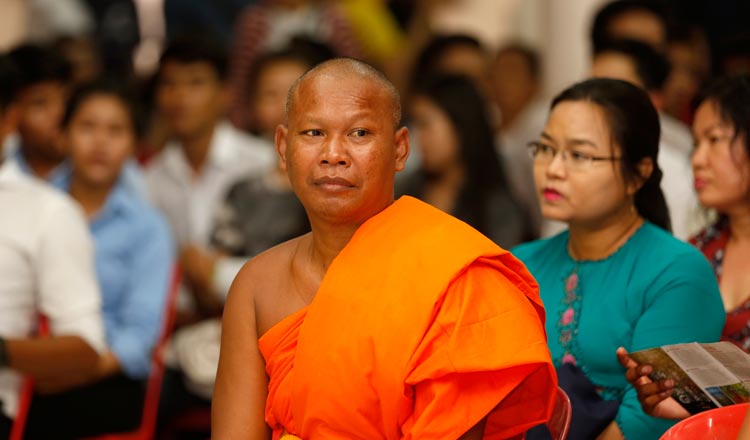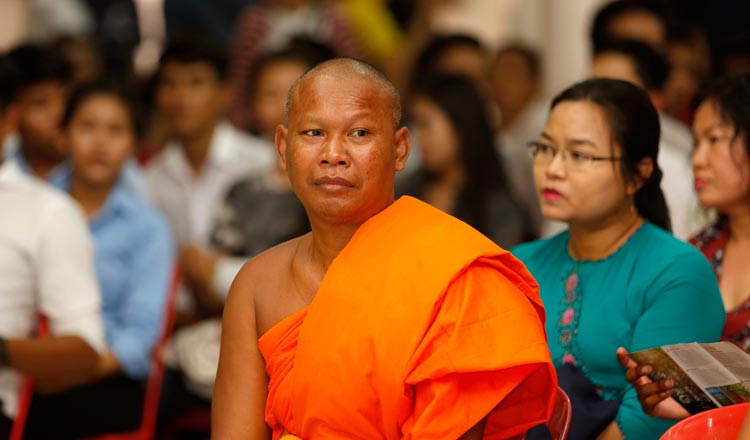 "There was a remarkable challenge in 2008 as the price of land was rising which urged people to illegally occupy the forest land. In 2017, there was a hydro dam construction which led to the flooding of the 6000-hectare forest. It was a government project. So, we tried to negotiate to give affected residents the right compensation. We successfully did it."
The challenges, fortunately, are now slowly decreasing. The Monk Community Forest is now trying to transform the area to be one of the best attraction site in Oddar Meanchey province.
. .
"This place has great potential. It consists of mountain, water basin, historical mountain, eight steel kilns, over 20 temples, historical villages and more," the monk shared.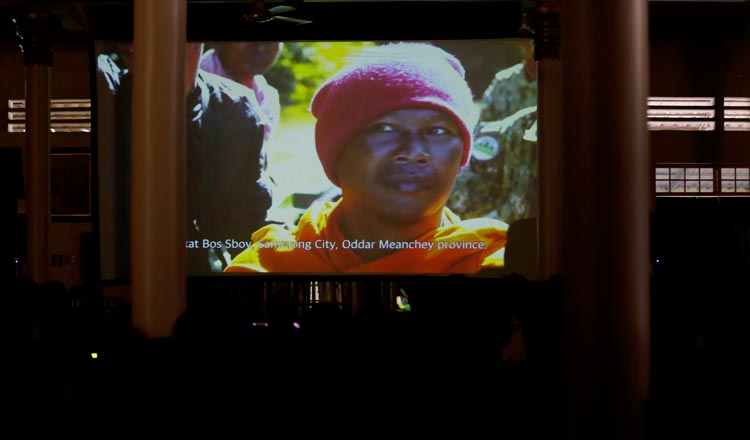 There have been several advocacies focusing on preserving the Cambodian forests, but groups suffer from internal and external challenges. But even when Monk Community Forest hasn't been exempted from these setbacks, Venerable Saluth said his mission is non-violent.
"We use only non-violent means to directly educate people and stop them from illegally getting timber from the forest. We have a letter to make sure they will not destroy the place."
By having about 47 committees and 3447 members, Ven Saluth enthusiastically shared that the government last year mandated Monk Commune Forest to extend from 18, 261 hectares to 30,251 and officially named it 'Sangrukhavoan Wildlife Sanctury" on April 5 last year, encompassing Anlong Veng, Chongkal District and Samrong City.
30-year-old director Ouch Makara noted that he initially went to Anlong Veng to assist in DC-Cam's Anlong Veng Peace Centre, which focuses on building peace. Through it, he got the chance to learn about the local community.
. .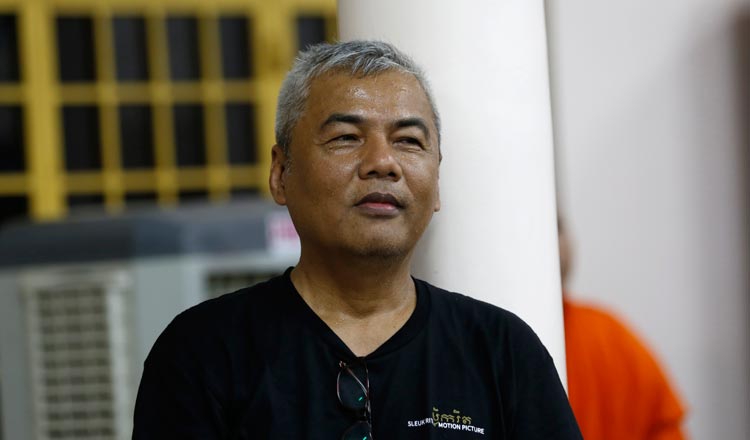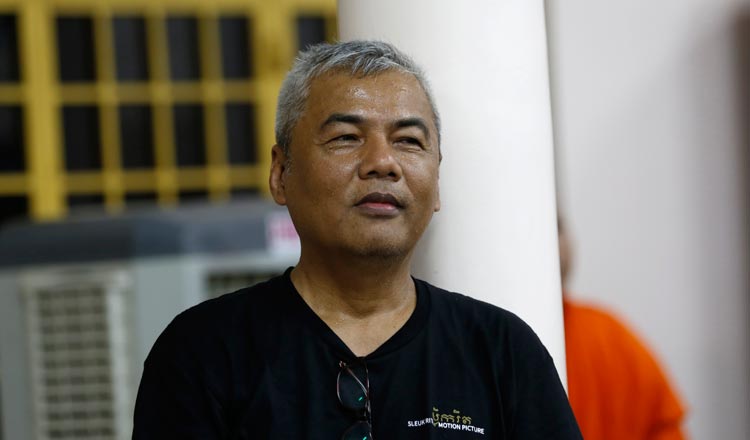 "I already know Venerable Saluth that time. I, myself, was impressed of what he has been contributing to the society. He is a role model. To me, his story is inspiring and moving. I thought it would inspire other people to understand the importance of the forest and the environment," Makara said.
As the film highlighted about Khmer Rouge in the opening sequences, Mr Makara explained that Anlong Veng was the regime's last stronghold. When the war ended, Venerable Saluth helped in restoring peace and enabling people to enjoy the natural resources.
"Our country is really beautiful, especially the forest. There are a lot of wild animals and birds in that forest, yet it is really difficult to capture them like what we see as we don't have enough materials. It took me one year to capture one. I sometimes waited three days for wild birds to come, yet sometimes they didn't show up," Makara said.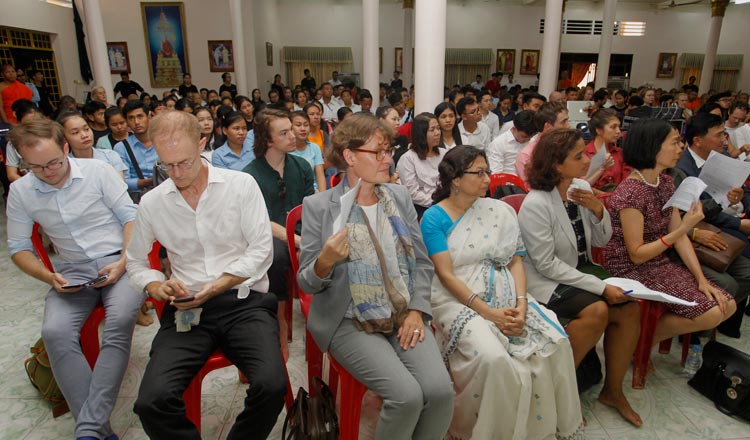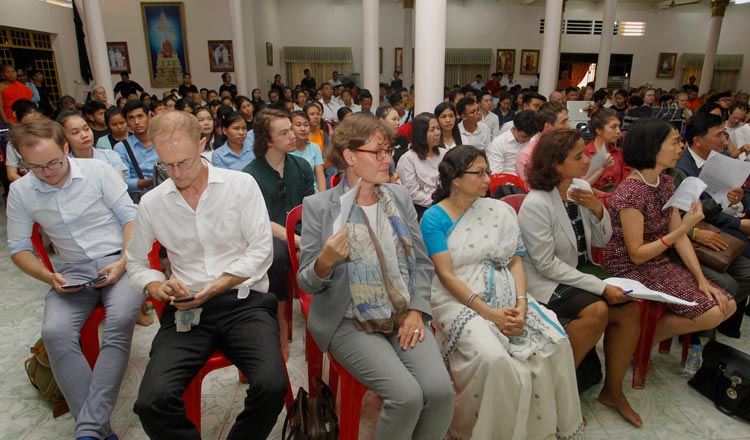 With the screening of his film, Makara said he wants people to feel a deep sense of connection to the environment so they will be encouraged to protect it at all cost. As the film also shows the significance of monks' role in this Buddhist country, he hopes it can inspire monks to do better and help improve the nation.
Makara is also dreaming to do more educational films relevant to culture, gender and history. He aims to showcase all his films to local people and spread awareness.
Share and Like this post
Related Posts
Thank you
https://www.khmertimeskh.com/50607002/the-untold-story-of-jungle-guard/